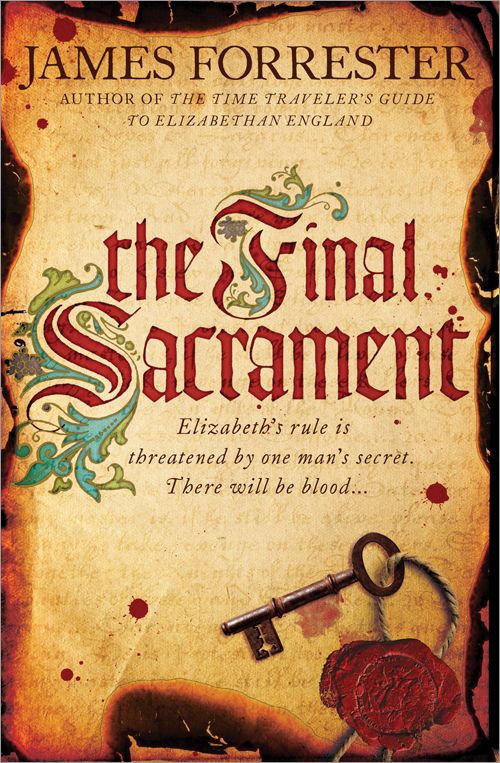 Title: The Final Sacrament
Author: James Forrester
Paperback: 496 pages
Publisher: Sourcebooks Landmark (October 22, 2013)
Language: English
ISBN-10: 1402272723
ISBN-13: 978-1402272721
ABOUT THE BOOK
The Final Sacrament presents the gripping conclusion to this Elizabethan adventure, where religious tensions, political intrigue, and personal vendettas collide.
1566. William Harley, Clarenceux King of Arms, has risked his life to protect a secret document, which could endanger Queen Elizabeth's place on the throne and plunge the country into civil war. But when his family goes missing, Clarenceux is put to the final test.
Will he abandon queen and country to save the ones he loves, or sacrifice everything for the good of the nation?
Filled with Mortimer's signature historical detail and vivid characters, The Final Sacrament delivers a dramatic close to the Clarenceux saga that highlights the adventure and spiritual struggles of Elizabethan England. Read more