The Final Sacrament by James Forrester
The Final Sacrament by James Forrester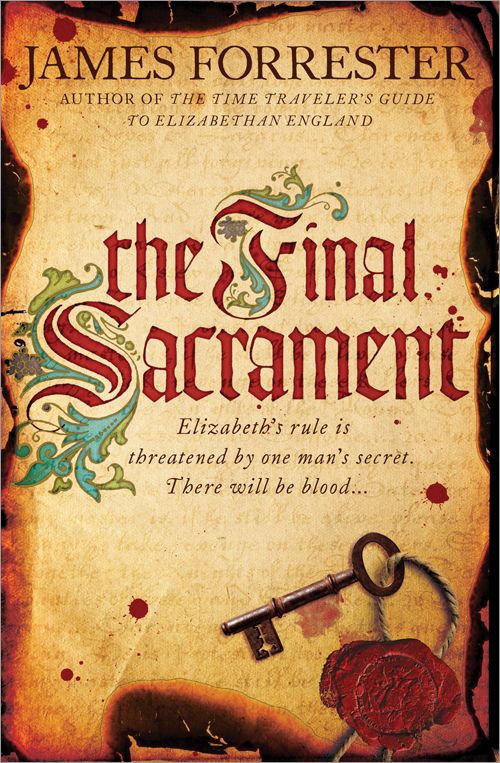 Title: The Final Sacrament
Author: James Forrester
Paperback: 496 pages
Publisher: Sourcebooks Landmark (October 22, 2013)
Language: English
ISBN-10: 1402272723
ISBN-13: 978-1402272721
ABOUT THE BOOK
The Final Sacrament presents the gripping conclusion to this Elizabethan adventure, where religious tensions, political intrigue, and personal vendettas collide.
1566. William Harley, Clarenceux King of Arms, has risked his life to protect a secret document, which could endanger Queen Elizabeth's place on the throne and plunge the country into civil war. But when his family goes missing, Clarenceux is put to the final test.
Will he abandon queen and country to save the ones he loves, or sacrifice everything for the good of the nation?
Filled with Mortimer's signature historical detail and vivid characters, The Final Sacrament delivers a dramatic close to the Clarenceux saga that highlights the adventure and spiritual struggles of Elizabethan England.
ABOUT THE AUTHOR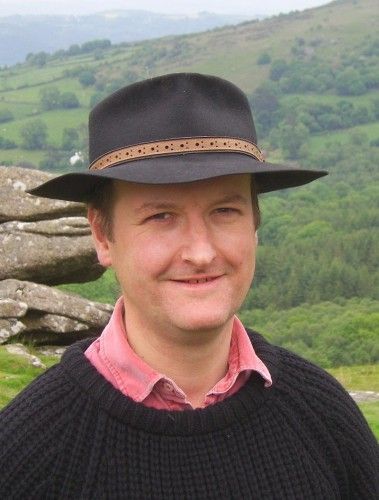 James Forrester is the pen name of acclaimed British historian Ian Mortimer, author of nonfiction works including The Time Traveler's Guide to Medieval England (a Sunday Times bestseller). He was elected a Fellow of the Royal Historical Society in 1998, and was awarded the Alexander Prize (2004) by the Royal Historical Society for his work on the social history of medicine. www.jamesforrester.co.uk
MY THOUGHTS
I really enjoyed the first two books in this trilogy, Sacred Treason (book 1) and The Roots of Betrayal (book 2). Those two books took on some twists and turns that were unexpected and quite enjoyable for me to read.
So I was really looking forward to this third book. I kept waiting for that twist or turn and none ever came. I was a bit disappointed. Even more disappointed about Rebecca Machyn because I really liked her a lot. I was also hoping to hear more about the swashbuckler pirate in book 2, but alas, he was gone for good. But I'm not so sure… I have my suspicions about that young boy with an uncanny ability to 'sense' things.
This book, though a bit different from the first two, was still a good read. I gave it two stars on Goodreads. It was OK. I loved the historical details, but aside from waiting around for the next attack from the female assassins, there just wasn't as much excitement to this book as the other two.
I liked reading about Clarenceaux's thoughts on faith and relationships. I could see how his belief changes towards the end. Hell, mine would have changed long before that.
If Clarenceaux's persona changed in book 2 to be more adventure-hero-like, in this third book he goes back to the sometimes annoyingly slow character that he was in book 1. There are some glimmer of the change in him, but I don't think it showed as much as it should have.
Even the ending did not affect me as much as the ending of book 2 and some people say they were in tears over the last chapter! I was just glad it finally came to an end even as I wished for a happy ending.
Overall, it was a good series especially if you like historical fiction. James Forrester knows how to pack in the historical details that's for sure. _______________________________________________________
This review is part of a virtual book tour for The Final Sacrament. If you would like to read what others thought of this book, check out the following blogs who will be posting their reviews on the following dates:
10/11 – Lori's Reading Corner
10/16 – The Girdle of Melian
10/18 – Found Not Lost
10/21 – Radiant Light
10/22 – Turning the Pages
10/23 – Confessions of an Avid Reader
10/24 – Broken Teepee
10/25 – Laura's Reviews
DISCLOSURE: I received a review copy of this book from Sourcebooks. No other compensation was received and opinions regarding this book are all mine