REVIEW: Apothederm™ Firming Serum
REVIEW: Apothederm™ Firming Serum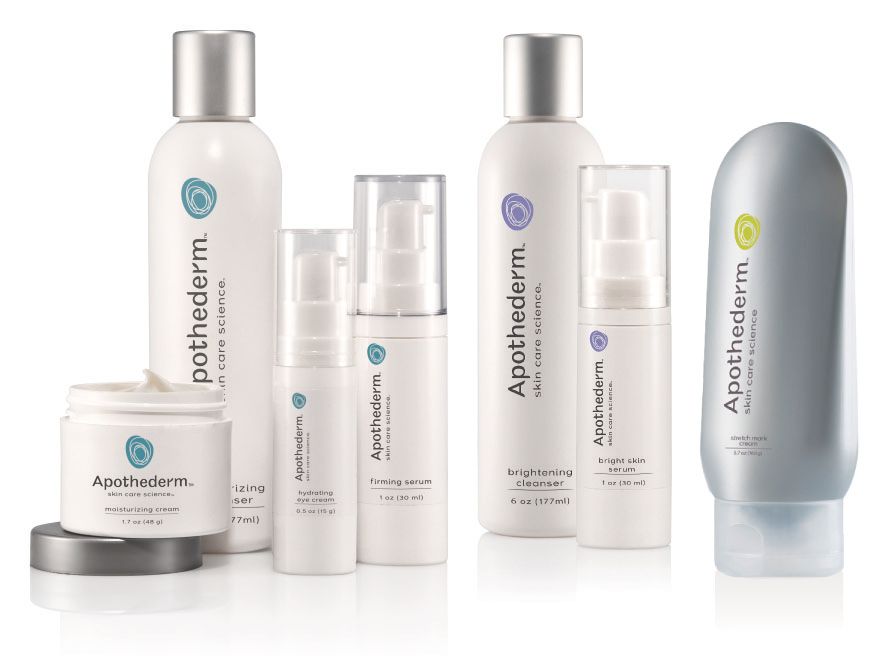 Apothederm™ is a high tech line of skin care products specializing in peptide technology. Their patented SmartPeptides™ are designed to target specific skin problems like crow's feet, laugh lines or stretch marks.
I was approached to try out their product not too long ago and while I normally would have turned it away (I have just never been into all the beauty and skin products before), but the reality of age has caught up with me with a vengeance and has caught me unaware! I couldn't help but start paying attention to these pitches.
When I look in the mirror nowadays I still see mostly me but I am also starting to see the lines of age, the slackness of skin, the lackluster surface. I can't help but feel the pang of vanity, which I have never paid mind to before, creep in. I have to admit that I haven't done such a good job taking care of my skin, it's caught up with me and it's time to do something about it.
I requested the Apothederm™ Firming Syrum and I have been using it for three weeks now. I am the most skeptic of reviewers when it comes to these type of products. I usually can't see a difference.
BUT WITH THIS PRODUCT, I CAN SEE A MARKED DIFFERENCE!
The first time I used it, my face started stinging. Not bad, but I could feel a mild sting and I almost stopped using it then and there. But I decided to try it again the following day, and I still felt a slight sting in a couple of spots but a lot less than the day before. I started to wonder if maybe I had scrubbed my face a little too vigorously when I tried it first.
After those initial stings, I haven't felt anything else in the three weeks that I've used it. I guess my skin got used to it or something.
The first week, I didn't really notice a difference. The pronounced folds from on my either side of my mouth had not gone down and it seemed like the overall firmness of my skin didn't really improve. But heck, I already had the product so I decided to keep using it.
Now on the third week of religiously using it morning and night, I NOTICED A DIFFERENCE! I noticed that the pores on my skin have gotten finer! Really! I wish I could show you in a photo but the my camera just won't take as good a photo at that magnification. But I'm figuring, finer pores must mean my skin is also tightening up, right?
Another thing that I noticed is that the bumps under my eyes have gone down. They are not as pronounced as they used to be. So I am really liking this firming serum! I want to try the other products just to see if they work as well. Maybe a miracle is waiting behind this group of potions and lotions. lol!
This is on my wish list this Christmas, in case concerned and interested parties are reading this review 😉
The package is about $165 on the Apothederm website. If you'd like to try them out, they were nice enough to give me this coupon to share with you all. Just enter coupon code:  TENOFF when placing your order and you will get a $10 discount off your purchase. (Offer expires 0/31/2012)