Kodak Customer Service Sucks
Kodak Customer Service Sucks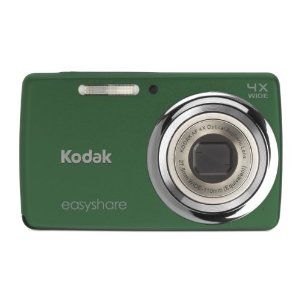 My daughter who was graduating high school, bought this camera so that she would have a camera to use to document her last weeks in high school. We bought the camera at Walmart.
A mere few days after she started using this, it froze on her a couple of times but she managed to do something to get it going again. I think she took the battery out then put it back in again to reset. We've had another Kodak digital camera in the past and it worked alright so that was one reason we bought this one, and because the price was within her budget.
As far as the quality of photos, this is ok for everyday use, nothing fancy. If you're like my daughter and just use it for taking photos of your friends, then it will do. It does not take very good low light photos as she found out when she took the camera to a couple of concerts. Low light photos come out very grainy. The overall sharpness of the photos are less than the ones we take with a Canon point and shoot similar to this model. (Coolpix is a great model) Close up shots (macros) are not very good on this camera either. Compared with the Canon, the macro shots taken with this camera came out flat.
Anyway, about a month after my daughter bought this camera, using it almost daily, the camera stopped working for her. When she tried to turn it on the lens would not come out. It was stuck. Rather than messing with it, I decided to send it back to Kodak since it was still within the one year manufacturer's warranty. I followed the instructions and sent the camera and accessories back to Kodak.
I just received an email from Kodak this morning saying the warranty on this camera has been voided because they found "sand damage inside the unit". Now this is only after one month of normal use, albeit daily. The unit was not dropped nor buried in the sand. Whatever sand or dirt got in the unit is due to normal use. If they say there's sand damage, I can't argue with that. However, I think it sucks that the warranty is void because of that, AND that their repair costs are so ridiculously high!
The offer they gave me is to repair the camera and I pay them $76.95 plus tax; return the broken camera to me with a $35 fee for them inspecting it and telling me I'm out of luck, or take advantage of their 'upgrade' program by giving me 15% discount on a new product. Whopee! eh?
For the amount they're asking, I might as well buy a new digital camera! BUT IT WON'T BE A KODAK!
I posted the above review on Amazon.com and two people have found it helpful, so I am not alone in my opinion. I hope this was helpful to you too.