Graduation Season
Graduation Season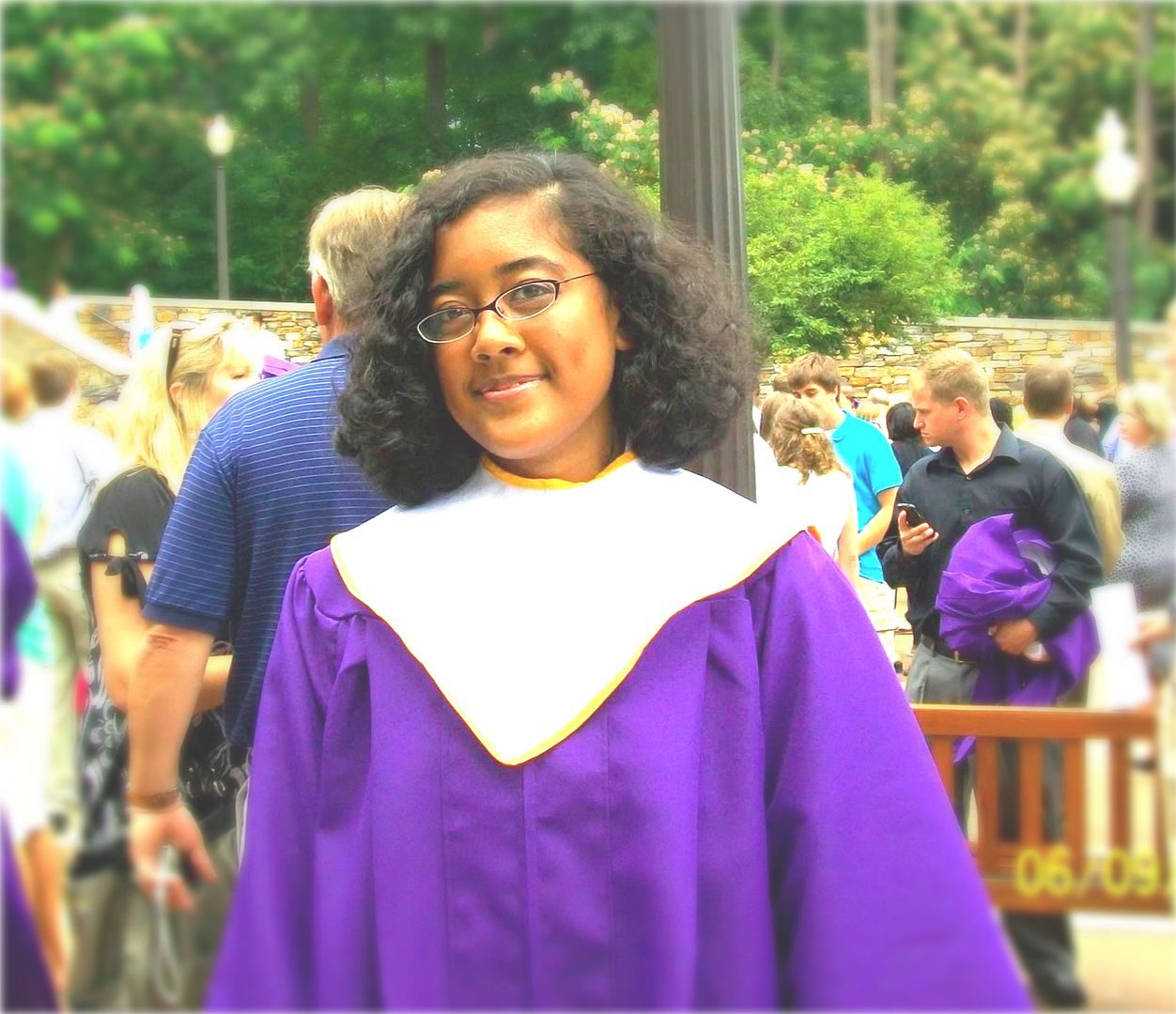 We live in a university town so as soon as May comes around, it only means one thing. Graduations! All the hotels get booked up and there seems to be more people in restaurants and shopping areas.
For us though, graduation season strikes closer to home. Last year, my eldest daughter graduated from high school. She is now just finishing her first year of college. The year went by so fast, we've hardly had time to breath and here we are and it's graduation time again.
This year, my second daughter will graduate from high school and I can't help but feel the emptiness already. By the fall, both of them will be out of the house, away to college, and we will only have one daughter in the house. We are proud of our daughters for what they have accomplished thus far and for what awaits them in the future.
However, that nagging feeling in the pit of this mom's stomach keeps wishing for the days when I could keep them close and underfoot. I have to loosen the ties that bind them to me and set them loose. Set them loose to find their own way much as we all had to do at their age. It scares the heck out of me but at the same time I am carried by their excitement.
I try not to dampen my second daughter's excitement of all the rituals and milestones going on in her life at this moment with my worries. Right now, our lives are filled with planning, filling out of forms, shopping, and all the other rituals that go with graduations.
This week, we're working on designing and ordering her graduation announcement. She decided to go with a more personal, rather than the generic ones they order from the school. It turns out, we ended up saving more money by ordering the more attractive, custom designed announcement than the plain ol' ones the school offer to seniors!
We're going to order her graduation announcement from Tiny Prints
This post was written for the The Global Influence Network formerly known as Momfluence Network. As compensation, we will receive a Tiny Prints gift card which we will use towards the graduation announcement for my daughter.