My girls and I are loving online shopping right now. The week between Christmas and New Year, it still felt like Christmas at our house as deliveries started coming in, almost everyday. I know my neighbors were wondering why the big brown truck was at our door daily. My daughter who loves to shop observed though that there weren't as many deals after Christmas as there was on Black Friday which was the day after Thanksgiving. Even so, we managed to find some pretty good buys and having them delivered at our door was very convenient.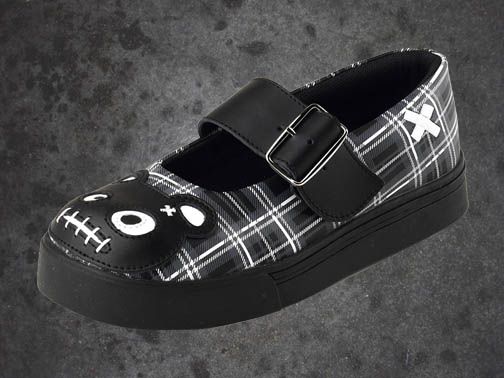 The last to arrive of all our online orders were the T.U.K. Zombie Mary Janes that my daughter has been wanting. Although, as I mentioned before, I was apprehensive about spending $50 on shoes that you cant touch or try on prior to buying, we went ahead and took our chance anyway. We were not disappointed. My daughter loves her shoes and I love that the shoes were well made and sturdy enough despite the cool design.
My daughter has been wearing everyday since she got it. She also said that they are very comfortable and she's been getting lots of compliments on them. That alone makes it worth it.