WIN $50! – Bank of America Blog Tour
WIN $50! – Bank of America Blog Tour
How did we ever manage before the internet and cell phones? I can't remember anymore and I can't imagine living without them anymore either. I'm mainlined to the internet and the cell phone is my pace maker.

This is most evident in how I handle my finances and the heart of that is my bank. I have been banking with Bank of America for over 15 years and yes, when I first opened my account, I actually walked into the bank with a check in hand. Lately though, I can count on my fingers the number of times I've actually gone up to a teller to do a transaction.
Well, the fact that I have an ATM account probably has to do with that. Don't know what I'm talking about? I don't know if they still have this type of account, but when I first opened my account, I opted for the ATM only transactions because it meant I wouldn't have to pay for a monthly fee. That was before free checkings with automatic deposits came along.
I love not having to physically go to the bank every paycheck to make a deposit! Even the ATM machine has gone down my priority list. I hardly ever go to an ATM anymore! I mean why carry all that cash when all I really need is my VISA debit card? I never have any money on me anymore!
Actually, I never see my money at all anymore and I like it! My paycheck goes straight from my employer to my bank through automatic payroll deposit. I just get a text and email to let me know the deposit has been made and what my balance is. Sweet!
The biggest time saving service that Bank of America does for me is ONLINE BANKING. I love doing all my banking transactions online! I love being able to pay my bills through my online Bank of America account. I can schedule my payments and I don't have to worry about forgetting to pay bills anymore or realizing that I don't have enough to pay a certain bill. Most of all, I don't have to worry about going to the payment centers to pay late bills anymore! I can do it all online via my Bank of America checking account.

Transferring funds from one account to another is also a cinch with online banking. When I get short on money, I don't have to go in and wait in line to transfer from my savings or investment accounts. I can do it all through my laptop or through my phone if I have to. During the holidays, this ability to transfer funds seamlessly and online actually comes in very handy. Especially when I'm out and about shopping and I see something that I want to get but didn't plan enough ahead of time. With my cell phone I can add more money to my checking and keep going! LOL! I know, sometimes that's not always a good thing. But you gotta admit, it's convenient. I don't have to make a separate trip to the bank before making a purchase.
Oh you know what else I love? Not only does Bank of America save me plenty of time by letting me transact online and pay bills online, they also help me to save automatically! I signed up for the Bank of America Keep the Change Program a couple of years ago and I am loving it! Every time I use my debit card to make a purchase (and I use it a lot!) the bank automatically rounds the amount up to the next whole dollar amount and deposits the difference into my savings account. You wouldn't believe how much you can save over the year just from the few cents here and there with every purchase you make!
I love the Bank of America website not only because of all the service that is availed to me, they also have some very helpful tips and advice (http://www.bankofamerica.com/solutions) that you may find interesting. If you want to follow @BofA_Tips on Twitter, you will get even more tips on how you can better manage your time and therefore your money.
I'm so hyped about Bank of America that I want you to benefit too! I'm giving away a $50 gift card! See how below.
GIVEAWAY
MAIN ENTRY: LEAVE A COMMENT – Tell me, What are some ways you get back time during the busy holiday season?
OPTIONAL/ADDITIONAL ENTRIES – If you'd like more chances to win, just do any or all of the items below and leave a separate comment for each one that you do.
1. BLOG about this giveaway. A link as part of a list is fine. (worth 3 entries – leave comment 3 times with a link to your blog post)
2. TWEET this giveaway (you can tweet once a day – leave me a comment everytime you do). You can copy and paste the following text:
WIN $50! – Tell me how you get back time this holiday season http://bit.ly/euTWJ6 #giveaway @jmom
OR just click the TWEET button at the end of this post
3. FOLLOW ME on Twitter
4. FOLLOW this blog on NETWORKED BLOGS by clicking the link or the widget on the sidebar.
5. SHARE THIS – share this post as many times as you want (leave separate comment each time) on any of the social networking sites listed on the 'Share This' button at the end of this post.
END DATE: This giveaway will end on December 27, 2010 after which commenting will be closed. Winner will be announced soon after and notified by mail. Winner will need to reply by noon on December 29th in order to receive your prize. (Sorry for the short notice)
THIS GIVEAWAY IS NOW CLOSED TO COMMENTS. WINNER WILL BE ANNOUNCED AS SOON AS THEY CONFIRM. THANK YOU FOR ENTERING!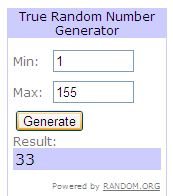 Congratulations to Josiah for winning the $50 gift card!
"This contest is hosted and fulfilled solely by this blog, Found Not Lost. I wrote this review while participating in a blog tour campaign by Mom Central Consulting on behalf of Bank of America and received a Bank of America preloaded gift card to thank me for taking the time to participate."