Mr. Fitzwilliam Darcy by Abigail Reynolds
Mr. Fitzwilliam Darcy by Abigail Reynolds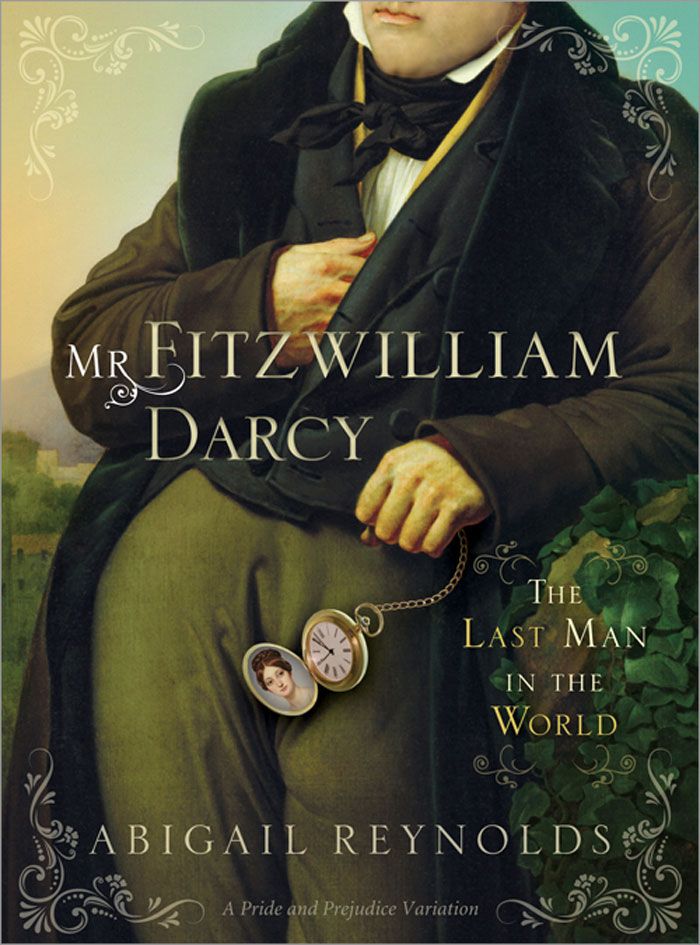 Title: Mr. Fitzwilliam Darcy: The Last Man in the World
Author: Abigail Reynolds
Publisher: Sourcebooks Landmark (January 1, 2010)
ISBN-10: 140222947X
ISBN-13: 978-1402229473
Paperback: 256 pages
ABOUT THE BOOK
What if…
The last man in the world she could be prevailed upon to marry…is her husband?
In Jane Austen's Pride and Prejudice, Elizabeth Bennet tells the proud Mr. Fitzwilliam Darcy that she wouldn't marry him if he were the last man in the world.
But what if she never said the words? What if circumstances conspired to make her accept Darcy the first time he proposes?
In this installment of Abigail Reynolds's acclaimed Pride and Prejudice Variations, Elizabeth agrees to marry Darcy against her better judgment, setting off a chain of events that nearly brings disaster to them both…

ABOUT THE AUTHOR
Abigail Reynolds is a lifelong Jane Austen enthusiast and a physician. In addition to writing, she has a part-time private practice and enjoys spending time with her family. Originally from upstate New York, she studied Russian, theater, and marine biology before deciding to attend medical school. She began writing From Lambton to Longbourn in 2001 to spend more time with her favorite characters from Pride & Prejudice. Encouragement from fellow Austen fans convinced her to continue asking 'What if…?', which led to four other Pemberley Variations and her modern novel, Pemberley by the Sea. She is currently at work on another Pemberley Variation and a sequel to Pemberley by the Sea. She lives in Wisconsin with her husband, two teenaged children, and a menagerie of pets.
MY THOUGHTS
I can't get enough of these P&P sequels/variations. I have read so many variations of Pride and Prejudice that sometimes I get them all mixed up. This one though, and the other Abigail Reynolds variation that I've read are terrific. They are the sort of books that you just can't put down. Sometimes I read while watching TV. Well sometimes I don't have a choice. The girls watch TV in the same room that I do my reading in. Well except when the weather is nice and I can go sit outside in the backyard, that is. Anyway, this book was so good that I had to put on headphones just so I can totally shut everything else out and concentrate on this book.
It's not a mere re-hashing of the same story. This book takes the other fork in the road. What would have happened if Elizabeth and Darcy marry immediately after the first proposal rather than going through all the twists and turns they took to get there?
This book does take the other road not previously taken but it doesn't mean that the path is any smoother. It still has all the twists and turns of the first version but some interesting twists and very sexy turns were woven into this one that I think even the most jaded of Austen fans can appreciate.
I received a free copy of this book from Sourcebooks for review. No other compensation was provided.