Arabella by Georgette Heyer
Arabella by Georgette Heyer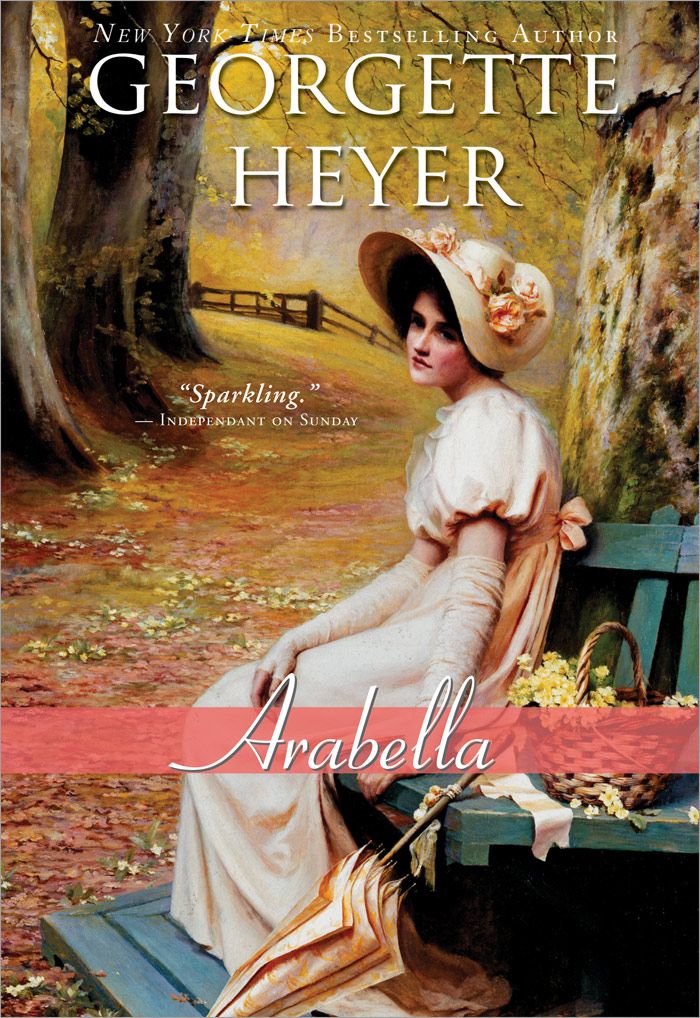 Title: Arabella
Author: Georgette Heyer
ISBN: 9781402219467
By: Georgette Heyer
Published: July 2009 (Sourcebooks)
ABOUT THE BOOK
Daughter of a modest country clergyman, Arabella Tallant is on her way to London when her carriage breaks down outside the hunting lodge of the wealthy Mr. Robert Beaumaris. Her pride stung when she overhears a remark of her host's, Arabella pretends to be an heiress, a pretense that deeply amuses the jaded Beau. To counter her white lie, Beaumaris launches her into high society and thereby subjects her to all kinds of fortune hunters and other embarrassments.

When compassionate Arabella rescues such unfortunate creatures as a mistreated chimney sweep and a mixed-breed mongrel, she foists them upon Beaumaris, who finds he rather enjoys the role of rescuer and is soon given the opportunity to prove his worth in the person of Arabella's impetuous young brother…

ABOUT THE AUTHOR
The late Georgette Heyer was a very private woman. Her historical novels have charmed and delighted millions of readers for decades, though she rarely reached out to the public to discuss her works or personal life. She was born in Wimbledon in August 1902, and her first novel, The Black Moth, published when she was 19, was an instant success.

Heyer published 56 books over the next 53 years, until her death from lung cancer in 1974. Her work included Regency novels, mysteries and historical fiction. Known also as the Queen of Regency romance, Heyer was legendary for her research, historical accuracy and her extraordinary plots and characterizations. Her last book, My Lord John, was published posthumously in 1975. She was married to George Ronald Rougier, a barrister, and they had one son, Richard.
MY THOUGHTS
This novel has all the elements that make a good historical romance. A head strong heroine in a setting where women are supposed to be submissive, a veritable knight in shining armor coming to her rescue, and a lavish setting and you got the makings for an epic romance.
Georgette Heyer not only makes her characters highly believable, she also imbues her heroines with spunk and a funny tendency to get into some uncanny trouble. That is what happens when Arabella inadvertently claims to be more than she is. An heiress instead of the daughter of an impoverished parishioner, to be exact. Of course, maintaining the facade of wealth when the reality is closer to her family having to file for business debt consolidation, is near impossible especially when you have an impetuous younger brother destined to blow your cover. Good thing a wealthy hero willing to come to the rescue is always waiting in the wings.
This novel is the epitome of a good romance novel. It has all the elements required to immerse yourself in the story and in altogether another world. Truly worthy of a weekend's worth of reading.