One Hundred Butterflies
One Hundred Butterflies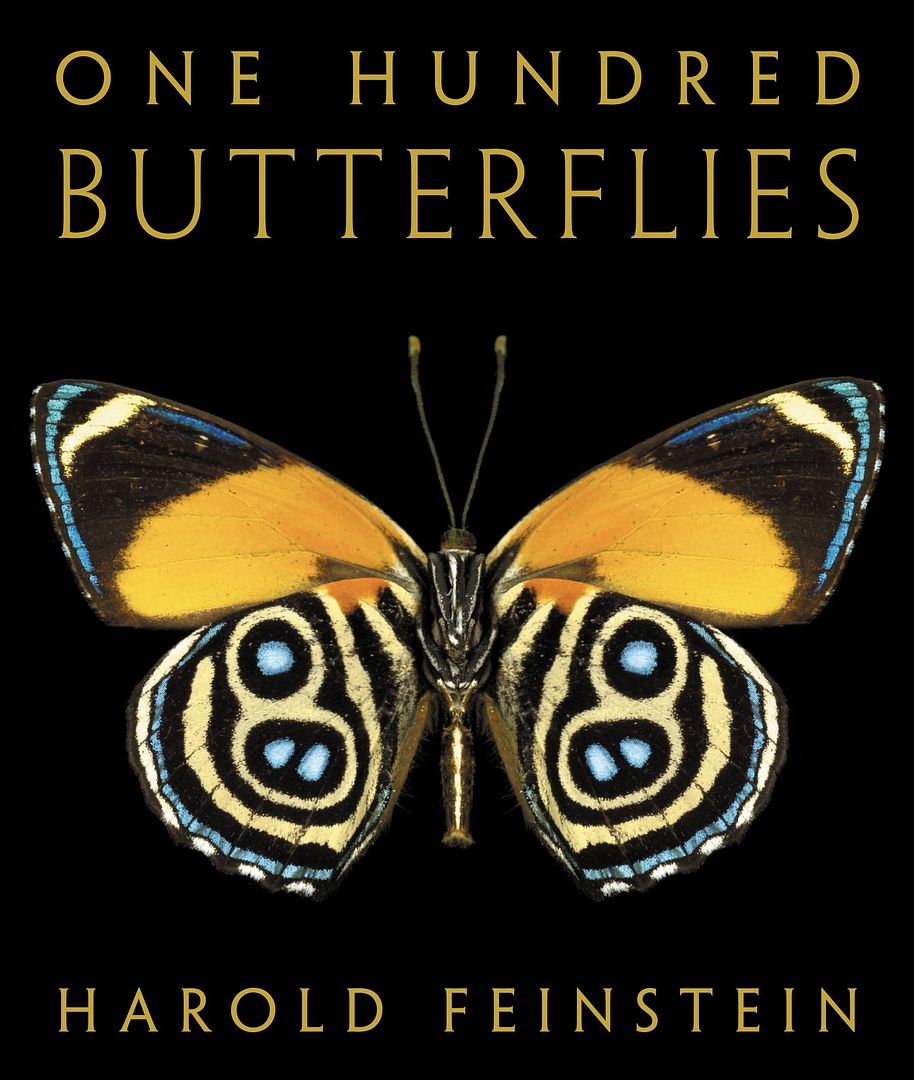 Book Title: One Hundred Butterflies
Author: Harold Feinstein and Fred Gagnon
Category:PHOTOGRAPHY
Format:HARDCOVER BOOK
ISBN:9780316033633
Pages:128
ABOUT THE BOOK
New Feature Box – Main site, blank 65359 Sign up for Newsletters & Alerts
In One Hundred Butterflies, photographer Harold Feinstein showcases butterfly varieties from around the world, turning exquisite details into mesmerizing works of art. Feinstein's breathtaking photographs capture the color, vibrancy, and infinite variety of patterns that occur on the wings of these ornate insects. One hundred impeccably reproduced, oversized photographs allow viewers to appreciate the Blue Morpho of Central America, the African Birdwing, and the Asian Swallowtail at a scale and depth impossible to experience in nature. An elegantly printed deluxe gift book, it is a treasure for butterfly enthusiasts and art lovers alike.

ABOUT THE AUTHORS
Harold Feinstein's distinguished career in photography began in 1950, when Edward Steichen purchased his work for the permanent collection of the Museum of Modern Art and exhibited it frequently during his tenure there. Feinstein's photographs have also been exhibited by and represented in the collections of the International Center of Photography, the George Eastman House, the Museum of the City of New York, and the Musie d'Art Moderne in Paris. His work has appeared in such periodicals as Life, Audubon, Connoisseur, and Popular Photography. He is the author of 100 Flowers, Foliage, The Infinite Rose, and The Infinite Tulip. Feinstein lives in Merrimac, Massachusetts.

Fred Gagnon is curator of butterflies at Magic Wings Butterfly Conservatory and Gardens in South Deerfield, Massachusetts, where he tends over three thousand butterflies from Asia, Australia, Africa, South America, and North America.
MY THOUGHTS
I have a daughter who has a phobia of butterflies. She just freaks out when she's around them whis is the reason we stopped visiting the awesome butterfly house at the Life and Science Museum here in Durham. I love that place! But my daughter would freak out every time we went in there. But it wasn't just there that she had a fit. One time while looking through Outer Banks vacation homes during a break at the beach, we came across a spot with lots of butterflies and she begged to go away from there even though it was one of the most beautiful stretch of the coast we found.
So when I unwrapped this book, my first thought was, "oh no! where am I going to hide this thing so she doesn't freak out?"
Well my concern was unfounded because she came out and saw the book and was actually thrilled! She loved the vivid colors, the patterns and the overall artistic feel of the photography. Well, she is also now ten years older than the last freak out in the butterfly house at seven. I asked her, "I thought you didn't like butterflies?" She said, "I don't, they freak me out but this is art!"
Well I guess that sums it up, coming from a rising fine arts major, that is saying a lot.
To the array of wonder
We so often take for granted;
Wake up! Wake up!

-Harold Feinstein

I received a free copy of this book to review from Hachette Book Groups without obligations for a positive review or other compensation.