Feddie Girl by Nona David
Feddie Girl by Nona David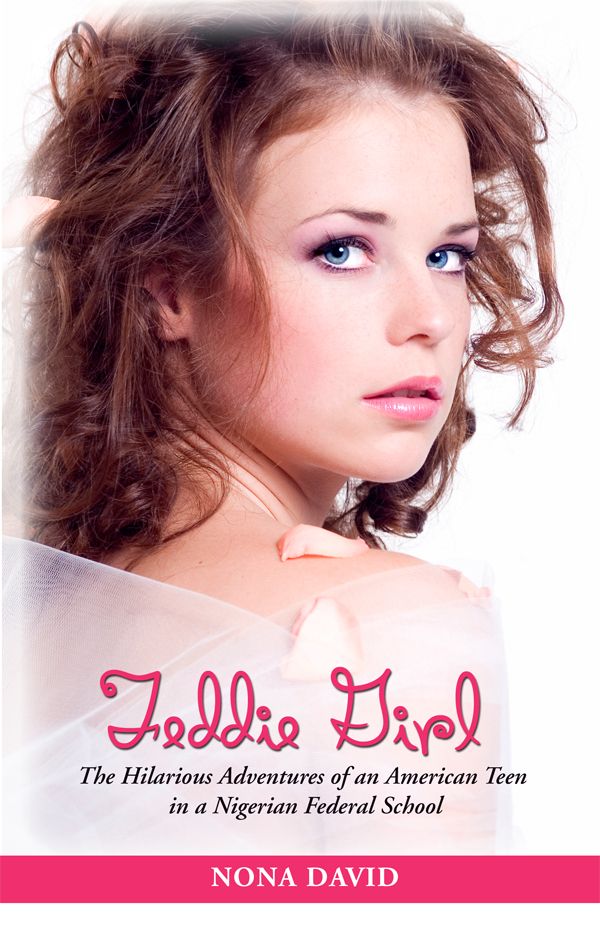 GENRE: Women's Fiction, International Adventure, Thriller
PUBLISHER: Bernard Books Publishing
PUBLISHER WEBSITE: https://bernardbooks.com
PAGE COUNT: 400
PUBLICATION DATE: February 2010
TARGET AGE: 13 and above
ISBN: 978-0-9824526-0-8
PRICE: $19.99
WHERE AVAILABLE:
1. Publisher: https://bernardbooks.com
2. Amazon: http://amazon.com



ABOUT FEDDIE GIRL: The Hilarious Adventures of an American Teen in a Nigerian Federal School
Carlotta Ikedi (A.k.a Feddie Girl) has never liked school. Not in California. Not in Oklahoma. When her exasperated parents ship her off to boarding school–in West Africa–Carlotta faces a life, culture, and existence unlike anything she's ever known.

School rules and regulations, rising bell, lights-out, manual labor, inspections, dining time, prefects, punishments, mean bunkmates, and visiting days–it's all here. But author Nona David takes Carlotta's story a step further when her adventures lead to unfortunate incidents that threaten to drive her American family into the clutches of infidelity and organized crime.

Boarding school doesn't get any better than this…

For those who have experienced the boarding school life, the adventures of Feddie Girl will bring those memories crashing back… For anyone else, get ready to see the world as Feddie Girl.

Read: http://bit.ly/4wvgWW

ABOUT THE AUTHOR
Nona David currently lives with her husband in Cincinnati Ohio. She has a passion for foreign cultures and zeal to visit new places, learn new languages, and experience new things. Her background, friends, and experiences in Nigeria, West Africa is the major influence for her debut novel, FEDDIE GIRL.

Nona loves to read and believes every reading experience should be fun and exciting.
MY THOUGHTS
Coming from a culture where public schools are common and where an accredited online degree is fast becoming the norm, this book is indeed a unique peek into a different world. The privileged world of Carlotta Ikedi and its private schools was an interesting read and I thought would be quite suitable for my teen daughters to read. Even adults who have a penchant for travel and other cultures will find this book intriguing. While the privileged worlds is vastly different from the middle class American culture my daughters live in, I feel that some issues of family and peer pressure remain universal. It just goes to show that education and money does not always provide any advantage in the everyday trials of life. The problems remain the same even if the setting and circumstances are different.