The Sound of Sleigh Bells by Cindy Woodsmall
The Sound of Sleigh Bells by Cindy Woodsmall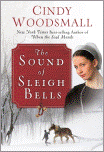 Title: The Sound of Sleigh Bells
Author: Cindy Woodsmall
Release Date: October 6, 2009
ISBN: 978-0-307-44653-4 (0-307-44653-0)
Pages: 208
Blog Tour Dates:October 12-16
Summary:
Beth Hertzler works alongside her beloved Aunt Lizzy in their dry goods store, and serving as contact sorts between Amish craftsmen and Englischers who want to sell the Plain people's wares. But remorse and loneliness still echo in her heart everyday as she still wears the dark garb, indicating mourning of her fiancé. When she discovers a large, intricately carved scene of Amish children playing in the snow, something deep inside Beth's soul responds and she wants to help the unknown artist find homes for his work–including Lizzy's dry goods store. But she doesn't know if her bishop will approve of the gorgeous carving or deem it idolatry.
Lizzy sees the changes in her niece when Beth shows her the woodworking, and after Lizzy hunts down Jonah, the artist, she is all the more determined that Beth meets this man with the hands that create healing art. But it's not that simple–will Lizzy's elaborate plan to reintroduce her niece to love work? Will Jonah be able to offer Beth the sleigh ride she's always dreamed of and a second chance at real love–or just more heartbreak?
Author Bio: Cindy Woodsmall is the author of When the Heart Cries, When the Morning Comes , and The New York Times Best-Seller When the Soul Mends. Her ability to authentically capture the heart of her characters comes from her real-life connections with Amish Mennonite and Old Order Amish families. A mother of three sons and two daughters-in-law, Cindy lives in Georgia with her husband of thirty-one years.
My Comments:
I quickly became a fan of Cindy Woodsmall and Amish romance novels when I first read The Hope of Refuge. So when I was given the opportunity to read another novel by Woodsmall, I jumped at the opportunity. I just know I'm going to love this book.
However, as it is October and I am still in my ghoulish reading mode (just look at the last couple of books I reviewed), I am saving this book for when I welcome in the holidays in November. I want you to have the same opportunity too, and thanks to Random-Waterbrook Press who provided me with a book to review, they also gave me an extra one to give away to one lucky reader.
WIN THIS BOOK!
Contest Duration: October 14-30, 2009
To enter, comment: Leave me a comment about: What about the holidays are you looking forward to? Make sure you leave a valid email address.
EXTRA ENTRIES
1. After leaving your answer in the comment section, you can gain additional entries by sharing this contest in any social media (e.g. twitter, facebook, digg, reddit, etc) or directory . Just come back and let me know or leave the url where your shared it. You can also win one entry each day you share it on Twitter. Just copy and paste the text below:
The Sound of Sleigh Bells, perfect holiday gift for a book lover! @JMom http://bit.ly/1D3o2t
There is also the 'Share This' and 'retweet' button at the end of this post for your convenience.
2. Blog about this giveaway and win three (3) additional entries to the giveaway. Make sure you leave the URL to your post.
3. Follow me on Twitter @JMom
4. Follow this blog on Networked Blogs
5. Subscribe to this blog via reader or email.
This contest is open to everyone even residents outside of U.S. (since i will be the one mailing you the book) and ends October 30, 2009.
THIS GIVEAWAY IS NOW CLOSED
Congratulations to our winner:
Comment #54, Charity L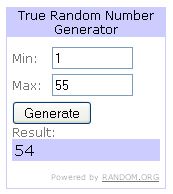 Thank you to everyone who entered this giveaway!