Virgin Coconut Oil and Tropical Traditions
Virgin Coconut Oil and Tropical Traditions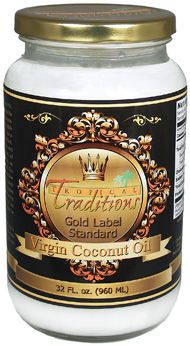 Years ago when I first started blogging, I blogged mostly about the kids and food. While searching online for Filipino recipes, I ran across an interesting blog about coconuts. I was there mostly for the recipes which I printed out and have referred to since, when making Filipino rice cakes. I riffled through the other pages of that site and found out that they have a small farm in the Philippines and that they produce coconut products with an emphasis on what they termed 'virgin coconut oil'.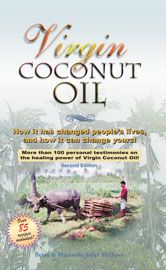 Coconut oil was not so foreign to me. I grew up in the Philippines with a grandmother who swore by the benefits of coconut oil and even made her own. She used it for everything from cooking to personal hygiene. It's a great moisturizer, she used it as body oil and hair oil. After she came to live in the U.S., my grandmother always made a point of requesting virgin coconut oil whenever someone went to the Philippines so they can bring her back some. She always had a jar in her room and she always smelled pleasantly of coconut.
So I was excited when I rediscovered this website and even had a chance to sample their best and main product, Virgin Coconut Oil. Along with the oil, I also received a copy of the book, Virgin Coconut Oil – How it has changed people's lives, and how it can change yours! by Brian and Marianita Shilhavy, the founders of Tropical Traditions. You can get a complimentary copy of this book with your first order. All you have to do is, when you are checking out and are asked, "How did you hear of us?" you must select: "Referred by a friend" and enter this ID number: 5493412.

For more detailed information about Virgin Coconut Oil and other Tropical Traditions products, visit their website and watch the very informative video about the making of coconut oil.
I have been using the oil that I received to cook some coconut infused dishes and will be posting the recipes on Cooked From the Heart as soon as I get around to writing them up. I may even make a coconut cake before this giveaway is over, so check back on this post and I'll add the links to the recipe.
Unique Recipes for Coconut Oil:
Sweet Potato Leaves (tops) with Garlic
Stir Fried Pork in Coconut Oil
In the meantime, if you'd like to try out Tropical Traditions' Virgin Coconut Oil, sign up for the giveaway below.
VIRGIN COCONUT OIL GIVEAWAY
THIS GIVEAWAY IS NOW CLOSED
and the winner is: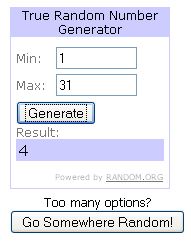 Comment number 4 from Natalie A

Thank you to everyone who entered this giveaway! Stay tuned for more.

******************************************************


Prize:
1 quart jar of Certified Organic Gold Label Virgin Coconut Oil

How to enter:
Visit the Tropical Traditions website and leave me a comment and tell me which other product you would like to try.

Extra Entries (leave a comment for each extra entry you make):
1. Sign up for the Tropical Traditions Newsletter
2. Follow me, @JMom, on Twitter.
3. Follow Tropical Traditions on Twitter
3. Follow this blog on Networked Blogs
4. Spread the word on any social media (see 'share this' button below and leave a comment for each place you shared it

Rules:
1. Giveaway is open to US residents only
2. No P.O. box address
3. Giveaway ends on October 3, 2009