The Dove Campaign For Beauty
The Dove Campaign For Beauty
This is a compensated review from BlogHer and Dove Self-Esteem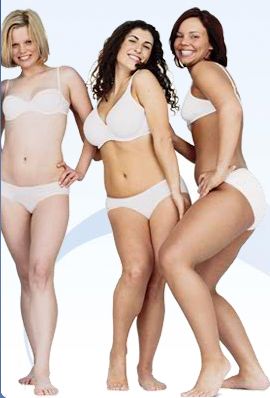 Every day is so wonderful
And suddenly, i saw debris
Now and then, I get insecure
From all the pain, I'm so ashamed

I am beautiful no matter what they say
Words can't bring me down
I am beautiful in every single way
Yes, words can't bring me down
So don't you bring me down today

~Beautiful (song by Christina Aguilera)
My husband used to get upset when he would tell me how beautiful I am and I just roll my eyes and shake my head. See, I never learned to accept compliments graciously. Compliments made me feel uncomfortable and creepy, to tell the truth. The strange thing was, I didn't think I looked too bad; I just didn't get that others would see me as being more than the way I saw my self.
When I was growing up in the Philippines, my aunts used to bemoan that my skin was a little too brown and my nose a little too flat. Back then, they didn't bother to whisper behind a child's back either. They would just come right out and say it in front of me and to my face. They didn't mean any harm, at least I don't think they did, it was just a matter of fact for them. It was a way of making conversation.

Chip by little chip, my self image was carved into insignificance. By the time I was 12, I knew I was no great beauty and never will be. Well, except for plastic surgery of course, if I ever become successful enough to afford it, as one catty person once remarked.
I know, isn't it starting to sound like a tragedy? Well, it wasn't all that bad. I didn't grow up into a psycho or a plastic surgery freak. I am still as God made me and I found someone who loves all the imperfect things about me that are, in his words, what makes me perfectly ME.
When our daughters were born, I knew from the start that I didn't want them to grow up thinking less of the features they were born with. I wanted them to know that whatever color their skin is, whatever kind of hair they end up with or whatever shape their body decides to take on; these are the things that make them who they are and that someone else's idea of beauty will not always agree with theirs and that's ok. We are not meant to all look alike.
Greater than being comfortable with their looks though, I also wanted them to learn how little their looks actually contribute to who they are as people.
That's why I was glad when Dove first started their campaign for real beauty. It was refreshing to see models in a beauty ad that looked like real people. They had bumps and curves like the ones I see in the mirror. The women in their campaign came in all shapes and sizes, age and color.
The current focus of the campaign is to raise the self-esteem of girls and young women. To this end, the Dove Self-Esteem Fund was established to build self confidence by providing educational resources and workshops to inspire young ladies to be proud of who they are, just as they are.
Read more self-esteem stories from BlogHer reviewers at the roundup page.
For additional information about the Campaign for Real Beauty, visit Dove's official site.
Now my daughters know they are beautiful. The Dove Self-Esteem Fund is committed to helping girls build positive self-esteem and a healthy body image, with a goal of reaching 5 million girls globally by 2010. With your help, we can make a difference! [www.facebook.com/doveselfesteemfund]
Finally, I would just like to say thanks to my wonderful husband who persevered in making me see myself the way he sees me: beautiful. loving, funny and smart. I just hope my daughters won't have to wait for their soulmate to tell them they are special. I hope they learn to love an appreciate themselves much earlier than I did.
Support the mission! You can get involved in the Dove Campaign for beauty in the following ways:
Every time you buy Dove, you help provide self-esteem building workshops. As part of this specific program, consumers are asked to enter their UPC code on Dove.com to donate $1 to self-esteem programming through our partners – Girl Scouts, Boys & Girls Clubs of America, and Girls Inc.
Dove is also collecting video and photo testimonials from women who have helped build positive self esteem in a girl in their life.
Become a fan of the Dove Self Esteem Fund on Facebook: www.facebook.com/doveselfesteemfund and utilize the tools provided on the downloads tab.