The Hope of Refuge by Cindy Woodsmall
The Hope of Refuge by Cindy Woodsmall
THIS GIVEAWAY IS NOW CLOSED
and the winner is…..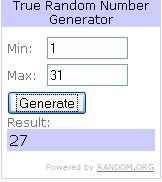 Comment number 27, Connie's View!
Congratulations, Connie!
————————————————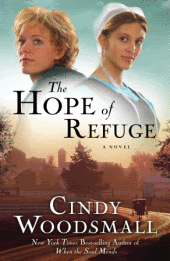 Book: The Hope of Refuge
Author: Cindy Woodsmall
ABOUT THE BOOK
Raised in foster care and now the widowed mother of a little girl, Cara Moore struggles against poverty, fear, and a relentless stalker. When a trail of memories leads Cara and Lori out of New York City toward an Amish community, she follows every lead, eager for answers and a fresh start. She discovers that long-held secrets about her family history ripple beneath the surface of Dry Lake, Pennsylvania, and it's no place for an outsider. But one Amish man, Ephraim Mast, dares to fulfill the command he believes that he received from God–"Be me to her"– despite how it threatens his way of life.

Completely opposite the hard, untrusting Cara, Ephraim's sister Deborah also finds her dreams crumbling when the man she has pledged to build a life with begins withdrawing from Deborah and his community, including his mother, Ada Stoltzfus. Can the run-down house that Ada envisions transforming unite them toward a common purpose–or push Mahlon away forever? While Ephraim is trying to do what he believes is right, will he be shunned and lose everything–including the guarded single mother who simply longs for a better life?
ABOUT THE AUTHOR
Cindy Woodsmall is the author of When the Heart Cries, When the Morning Comes, and The New York Times Best-Seller When the Soul Mends. Her ability to authentically capture the heart of her characters comes from her real-life connections with Amish Mennonite and Old Order Amish families. A mother of three sons and two daughters-in-law, Cindy lives in Georgia with her husband of thirty-one years.
Amish fiction fiction and Cindy Woodsmall was recently featured on ABC Nightline. The following is a video of the show. It's a very interesting feature and shows additional insight into this genre, the author and the Amish community.
MY REVIEW
I was unfamiliar of this genre, Amish themed romance novels, which is apparently gaining popularity according to the interview with Cindy above so I was looking forward to reading this book. I do remember watching the movie Witness, mentioned in the interview, and I too have been intrigued by the Amish way of life ever since.
This was a very easy book to read. I read it just this weekend. It was easy to read because of how it flowed and grabbed your attention. The characters are very believable and easy to sympathize with. I could easily visualize how cute Lori was; how stubborn Cara could be; how sweet natured Deborah is; and how easily one could fall for Ephraim right from the get go. And even though it's not an action packed book, it was still a page turner for me. I love a good romance and a novel that saves a good reveal at the end. That's how this book was.
I won't spoil the ending for you, because it's one of those things where you know where the story is going. The characters will fall in love in the end, but it's the journey of how they get there that is the most fun.
If you'd like to read this book, visit the Random House website to see all the different options for purchasing the book or you can get a free copy right here!
ENTER TO WIN!
Liz at Multnomah Books, a division of Random House, sent me an extra copy of HOPE FOR REFUGE to give away to one lucky reader of this blog. See below how you can win.
Contest Duration: August 3 – 20
To enter, comment – Leave me a comment about this book. Make sure you leave a valid email address.
After leaving your answer in the comment section, you can enter additional entries by sharing this contest in any social media (e.g. twitter, facebook, digg, reddit, etc) or blogging about it. Just come back and let me know or leave the url where your shared it. You can win one entry each day you share it on Twitter. Just copy and paste the text below:
Win The Hope of Refuge by Cindy Woodsmall http://tinyurl.com/m377lh @JMom
There is also the 'Share This' and 'retweet' button at the end of this post for your convenience.
This contest is open to everyone even residents outside of U.S. (since i will be the one mailing you the book) and ends August 20, 2009.