The Friends We Keep & 40 Min Bible Studies Blog Tour
The Friends We Keep & 40 Min Bible Studies Blog Tour
THIS GIVEAWAY IS NOW CLOSED
Thank you, everyone for entering. The winner of the three books is:
Comment #5: GAhome2mom
Congratulations!
*********************************************************************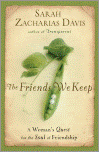 This is a review and giveaway for the book, The Friends We Keep by Sarah Zacharias Davis which I received accompanied by the 40 Minute Bible Studies by Kay Arthur, David & BJ Lawson, from Ashley Boyer of Multnomah Books, a division of Random House, to review and giveaway on this blog.
The Friends We Keep and 40-minute Bible Studies Blog Tour
Books: The Friends We Keep & 40 Minute Bible Studies
Authors: Sarah Zacharias Davis & Kay Arthur
Dates: August 10-14
ABOUT THE BOOKS
The Friends We Keep is Sarah's thoughtful account of her own story and the stories of other women about navigating friendship. With heartfelt, intelligent writing, Sarah explores the questions every woman asks about friendship and more with personal stories, cultural references and history, faith, and grace. In the process, she delivers wisdom for navigating the challenges, mysteries, and delights of friendship: why we need friendships with other women, what it means to be safe in relationship, and how to embrace what a friend has to offer, whether meager or generous.
During a particularly painful time in her life, Sarah Zacharias Davis learned how delightful–and wounding–women can be in friendship. She saw how some friendships end badly, others die slow deaths, and how a chance acquaintance can become that enduring friend you need.
Friends We Keep is Sarah's thoughtful account of her own story and the stories of other women about navigating friendship. Her revealing discoveries tackle the questions every woman asks:
• Why do we long so for women friends?
• Do we need friends like we need air or food or water?
• What causes cattiness, competition, and co-dependency in too many friendships?
• Why do some friendships last forever and others only a season?
• How do I foster friendship?
• When is it time to let a friend go, and how do I do so?
The 40 Minute Bible Study series from beloved Bible teacher Kay Arthur and the teaching staff of Precept Ministries tackles important issues in brief, easy-to-grasp lessons you can use personally or for small-group discussion. Each book in the series includes six 40-minute studies designed to draw you into God's Word through basic inductive Bible study. There are 16 titles in the series, with topics ranging from fasting and forgiveness to prayer and worship. With no homework required, everyone in the group can work through the lesson together at the same time. Let these respected Bible teachers lead you in a study that will transform your thinking—and your life.
Titles Include:
•The Essentials of Effective Prayer
•Being a Disciple: Counting the Cost
•Building a Marriage That Really Works
•Discovering What the Future Holds
•Forgiveness: Breaking the Power of the Past
•Having a Real Relationship with God
•How Do You Walk the Walk and Talk the Talk?
•Living a Life of Real Worship
•How to Make Choices You Won't Regret
•Living Victoriously in Difficult Times
•Money & Possessions: The Quest for Contentment
•Rising to the Call of Leadership
•How Do You Know God's Your Father?
•Key Principles of Biblical Fasting
•A Man's Strategy for Conquering Temptation
•What Does the Bible Say About Sex?
ABOUT THE AUTHORS
Sarah Zacharias Davis is a senior advancement officer at Pepperdine University, having joined the university after working as vice president of marketing and development for Ravi Zacharias International Ministries and in strategic marketing for CNN. The daughter of best-selling writer Ravi Zacharias, Davis is the author of the critically-acclaimed Confessions from an Honest Wife and Transparent: Getting Honest About Who We are and Who We Want to Be. She graduated from Covenant College with a degree in education and lives in Los Angeles, California.
Kay Arthur, executive vice president and cofounder of Precept Ministries International has worked with her teaching staff to create the powerful 40-Minute Bible Studies series. Kay is known around the world as a Bible teacher, author, conference speaker, and host of national radio and television programs.
To learn more about or purchase these books, visit RandomHouse.com.
WIN THESE 3 BOOKS!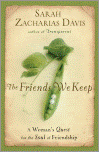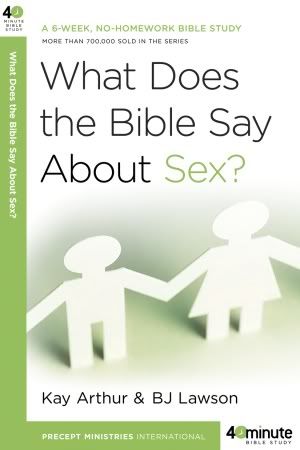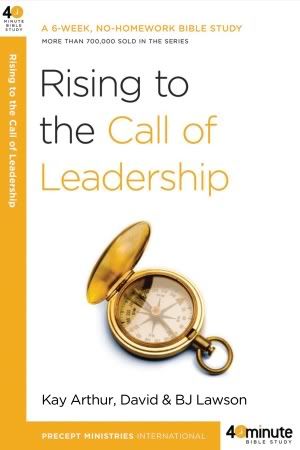 The Friends We Keep, What Does the Bible Say About Sex? and Rising to the Call of Leadership
Contest Duration: August 10 – 31
To enter, comment – Leave me a comment about this book. Make sure you leave a valid email address.
After leaving your answer in the comment section, you can enter additional entries by sharing this contest in any social media (e.g. twitter, facebook, digg, reddit, etc) or blogging about it. Just come back and let me know or leave the url where your shared it. You can win one entry each day you share it on Twitter. Just copy and paste the text below:
WIN! @JMom The Friends We Keep & 40 Min Bible Studies http://bit.ly/2rSHlo
There is also the 'Share This' and 'retweet' button at the end of this post for your convenience.
This contest is open to everyone even residents outside of U.S. (since i will be the one mailing you the book) and ends August 31, 2009.