The Cloud with No Name
The Cloud with No Name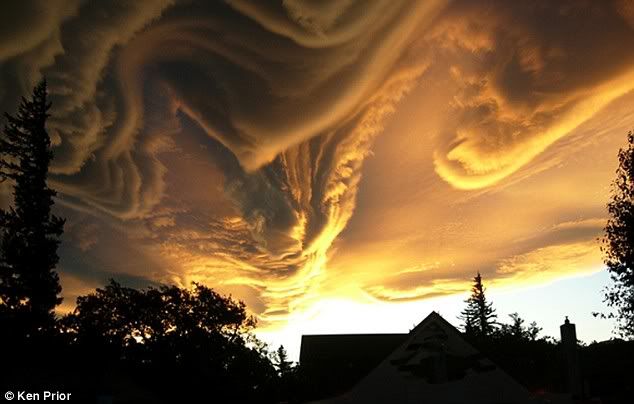 A cloud formation as impressive as this definitely needs a name. If you frequent the internet or the nature and travel channels on cable, then you may have already heard, or rather seen, these clouds being talked about before. If you've seen the actual cloud formations, then you are even luckier. These types of clouds aren't found just anywhere.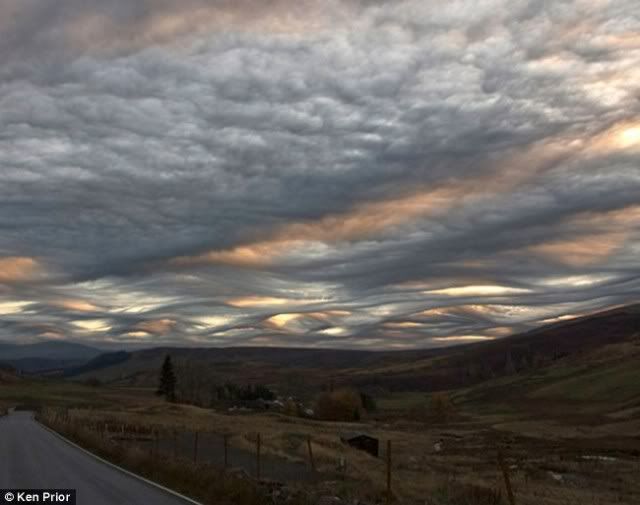 Asperatus is the name or classification given to these clouds by the the World Meteorological Organization's International Cloud Atlas; this would be the first new classification designation since the 1950s according to Gavin Pretor-Pinney, founder of the Cloud Appreciation Society, who is said to have identified the cloud from photographs sent in by members. He says of the clouds, "We try to identify and classify all of the images of clouds we get in, but there were some that just didn't seem to fit in any of the other categories, so I began to think it might be a unique type of cloud.
He added: 'The underside of the clouds are quite rough and choppy. It looks very stormy, but some of the reports we have been getting suggest that they tend to break up without actually turning into a storm."
The color and texture of the clouds on the second photo reminds me of those Oriental area rugs, but what do I know!
Apparently, in order to have a new classification added to International Cloud Atlas which is the tome of meteorologists, and application has to be submitted to the UN's World Meteorological Organization in Geneva, Switzerland.
For additional information, check these sources:
The cloud with no name: Meteorologists campaign to classify unique 'Asperatus' clouds seen across the world