Stumbled Upon a Salute to Friendship
Stumbled Upon a Salute to Friendship
I've posted here about sites that I happen to stumble on while blog hopping. I usually file them under WEB FINDS for the things obscure and not so rare finds that catch my attention.
At first glance, it was just a list and I started to go on but something prompted me to stop and investigate. What I found was a touching set of articles that offer a salute to friendship.
This set of posts was what I was reminded of when I was reading The Friends We Keep. All of us approach our friendships differently as well we should since all our friends are different and warrant individual treatment. Getting back to this salute, I was immediately drawn by the first sentence on the first post on the list. It said,
I was planning to hit the road this week with my buddy Al.

Yesterday morning his wife called to say Al had splattered his brains all over their travel trailer.
See, his friend Al had cancer and it had returned. Rather than facing another round of treatment and wasting away, his friend chose to end his life on his own terms. Kilroy decides to continue with the road trip anyway, in tribute to his friend, and he takes us along with him for the ride…
Not on a convertible souped up with Ferrari parts, but a good ol' caravan, the better to savor the road on.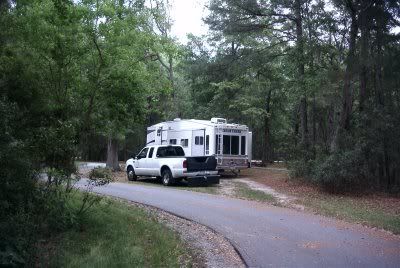 So hitch along for the ride, enjoy the music and allow yourself to feel the wind in your hair and think of your one best friend.