Communicate with your Kids & Win a $200 Visa Card!
Communicate with your Kids & Win a $200 Visa Card!
THIS GIVEAWAY IS NOW CLOSED
And the winner is….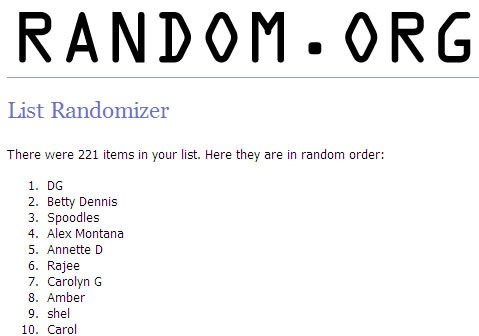 The winner of the $200 Visa Gift Card is DG who answered the question in her blog, The Prestigiator:
How you keep the lines of communication open with your children as they grow older and gain more freedom?

Well, I don't have kids but I can say from how I was raised: 1. adhere to a regular dinner time because good conversation takes place at the table over delicious meals, 2. don't be too strict or judgmental because kids will close down -being a good listener is more important! and 3. share a few of your "secrets" (avoid TMI though) as well; show your kid you're more than just a parent but were once their age and full of wonderment as well.

Thanks to my parents for always knowing how to talk to us without being preachy. I really heard everything you said and have taken it to heart. 🙂
Thank you to everyone who entered the giveaway and left thoughtful answers to the question. Your comments are being republished on my blog, Amoores.com. Check out the series on Communicating with your kids.
Thank you also to BlogHer for sponsoring this giveaway.
~~~~~~~~~~~~~~~~~~~~~~~~~~~~~~~~~~~~~~~~~~~~~~~~~~~~~~~~~~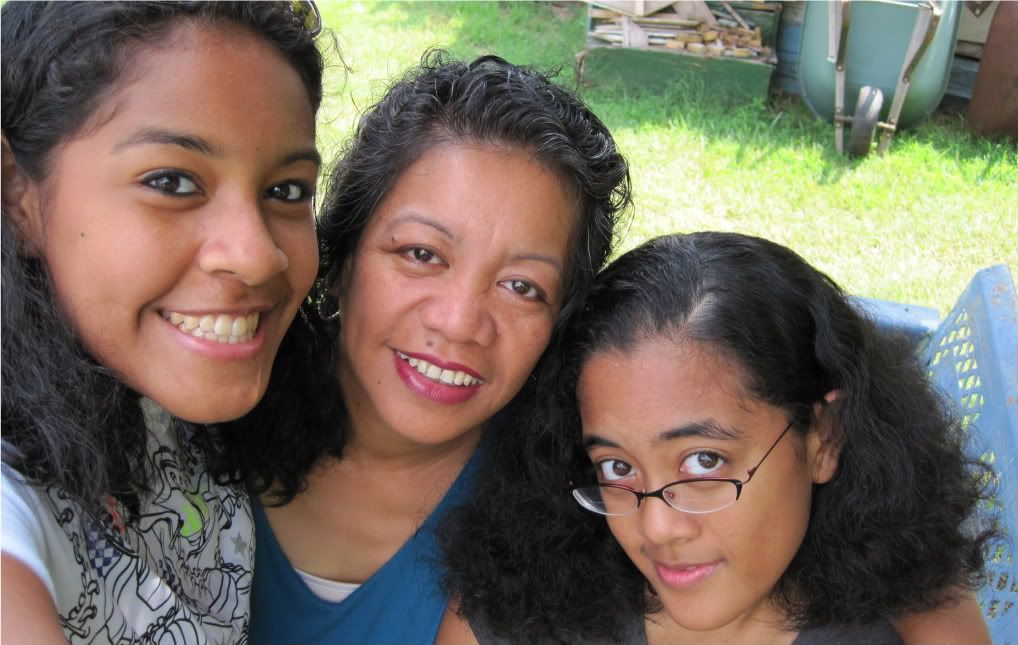 This is a compensated review from BlogHer
Post Theme: How you keep the lines of communication open with your children as they grow older and gain more freedom.
There is an old saying about children (well it was more commonly applied to men) being tied to their mother's apron strings. Basically, it meant that they still need their mother and cannot think independently. Nowadays, that apron string is getting longer or has totally disappeared.
My daughters are in their teens now. The two older ones will be 17 and 18 next year and before you know it, they will be out on their own. The last couple of years they have been stretching the string quite taut. As parents, I think my husband and I have been very protective of them. They never rode the school bus, for instance. Even though it was inconvenient at times, we'd rather drive them to and pick them up from school daily than to trust their safety to strangers. One year, they were in three different schools and it seemed that all my husband and I did was drive them around all day!
When they got to high school their social life picked up a lot. They wanted to hang out with their friends more, they wanted to go to games, and dances and parties. We wanted to keep them home, in sight and safe but we knew that would be impossible. We realized it would be a battle we couldn't win so instead, we loosened the leash. We thought about how it was when we were their age and how we snuck around behind our parent's back and still managed to do all the things they forbade us to do. That's not the kind of relationship we wanted with our daughters. We wanted them to be able to come to us for anything. We didn't want them to ever feel like they had no one else to turn to. So we changed a few rules around our house. After a lot of talking, discussions and negotiations, we implemented some changes to our household. We slacked off on some of the old ones and either amended or got rid of others. Here's a few of the things we did to keep the lines of communication with our daughters as they get older:
School Transport – they are so used to use driving them now and have heard so many horror stories about riding the bus that they are perfectly happy to have us drive them to and from school. Besides, the time in the car is always great for talking and catching up. But they are also now of driving age so we are presently discussing getting a car for them to share and use to travel to and from school. We're still ironing out the ground rules for this.
Dating – We knew this was coming no matter how we tried to deny it. So the next best thing is to accept it. They both have had boyfriends although at the moment they are both 'single' according to their facebook profiles. The general rule about boyfriends is that they should be introduced to mom and dad. Boyfriends can come visit them at home and hang out but they can't go to their boyfriend's hose. They can go on dates provided mom and dad has their whole itinerary before they go out of the house. No overnight trips with boyfriends.
Sleep Overs – my girls were never allowed to sleep over their friend's homes when they were younger. It's only after they got to high school that we finally allowed them to do this once in a while and only in homes of friends that we are familiar with. I drop them off at the home where they will be sleeping over and pick them up.
Hanging out with friends – when they have the opportunity, we allow them to hang out with their friends, either outside the house (mall, restaurant, concert, etc) or in our house even on weekdays. BUT they have to maintain their grades. If their grades start slipping or they start missing homework, then the 'hang out time' gets cut out.
Technology – they were not the kids who had cell phones and ipods and game boys in their younger years. They still aren't now but we did get them cell phones when they started going out with friends and having more after-school activities. We have a standing rule that no matter where they are, no matter what time it is, they can call mom and dad to come and get them. If they want iPods, games or other gadgets, they have to earn the money to pay for them.
Social Networks – while the MySpace horror stories used to scare us into letting them even have anything to do with social networking, we also realize that being online is part of their generation. It is part of their lives. So we jumped right in with them. They know that mom and dad are watching and I don't hesitate to say something when I see them saying or doing things online that is improper or inapropriate. They also know that wherever they decide to socialize, mom and/or dad has to have access to their accounts. They also know that mom and dad probably won't be checking much on them unless they have a good reason to. It's a matter of trust.
Chores – because we feel that cell phones are important for them to have and for us to be able to get in touch with them when we need to, we pay for their services. However, they also have to do more chores around the house. They are now young ladies and they are old enough to contribute to the household. Some of the chores they do: laundry, dish washing, sweeping the floor, cleaning bathrooms, cooking, dusting, and taking out the trash.
The bottom line on keeping the lines of communication open with our kids is, TALK. We talk a lot and often. Most importantly, as parents who tend to be on the overprotective side, TRY NOT TO JUDGE. Sometimes they just want to talk things out. They don't always need our advice or opinion, they just need us to LISTEN. AND sometimes, even though we may disagree with some of their decisions, we have to trust that they have learned enough to be able to make the right decision for them.
WIN $200 Visa Gift Card
Thanks to our sponsor BlogHer, you can win a $200 Visa Gift Card by following the rules below:
To enter, leave me a comment below and tell me How you keep the lines of communication open with your children as they grow older and gain more freedom – or you may leave a link to your post on your own blog in the comments below. The contest will begin at 9:00 a.m. (PST) August 10, 2009 and will end 5:00 p.m. (PST) September 4, 2009. Make sure that the e-mail address you leave is correct.
Rules:
* No duplicate comments.
* You may receive an additional entry by following me on twitter and tweet this contest. Leaving a link to your tweet in the comments. Note: There is also a re-tweet and 'share this' button at the end of this post for your convenience.
* You may receive an additional entry by blogging about this contest and leaving a link in the comments. (5 additional entries for answering the question on your blog and linking back to this post)
* This giveaway is open to US-residents, 18 and over
* Winners will be selected via random draw, and will notified by e-mail.
* You have 48 hours to get back to me, otherwise a new winner will be selected.
* Please see the official rules here: Official Rules
For eight more chances to win a $200 Visa gift card, click on the link below:
Check out how other BlogHer Reviewers keep lines of communication open with their growing kids – you've got 8 other chances to win a $200 Visa gift card!
Find more info for keeping in touch with your kids here.