PANTENE FULL AND THICK REVIEW AND GIVEAWAY
PANTENE FULL AND THICK REVIEW AND GIVEAWAY
THIS GIVEAWAY IS NOW CLOSED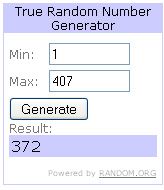 The winner is commenter number 372, Alexandrea M who said:
Alexandrea M Says:
August 1st, 2009 at 12:57 pm
Wow that's a good question! There are a few women who have hair I covet, tend to be hispanic women with dark hair because it can look SO glossy!
I'd say Penelope Cruz on a wavy hair day is what I wish I could morph my hair into.
********************************************************************************************************
This is a compensated review from BlogHer and Pantene Full & Thick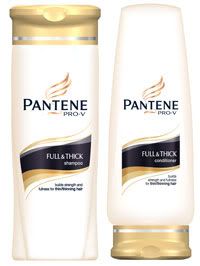 My hair was long, thick and shiny when I was younger. Then I got married and had kids. I was thrilled at how my hair reacted to pregnancy. It became lustrous and I could swish it around like the models you see on television and it would swing and sparkle just like on TV. The nine months soon passed too quickly and the honeymoon was over.
Post pregnancy, my hair started falling out. Then it started getting wiry and frizzy. Whatever it was that made it shiny and thick apparently came out with the placenta. That was my first pregnancy.
Then I got pregnant two more times. After three cycles of lusciousness during pregnancy and frizziness afterward, it's taken its toll on my crown. What used to be so thick it is barely contained in a rubber band wound twice, is now so thin, I can wind the same elastic band around it four times. Talk about post partum depression, every time I picked up a handful of hair from my pillow or from the shower drain, it brought tears to my eyes. Not that I'm vain, mind you. I'm far from being vain. I was just scared of being bald.
It's been twelve years since my last pregnancy and my hair has never recovered. I live with the way it is now, ravaged by age and hormones, thinning and even occasionally plagued by dandruff. I switch from one shampoo to the other that claims to be able to make my hair thicker and healthier all to no avail.
One constant that I always go back to though is Pantene and I'm not just saying that because I'm getting paid to do this review. I was glad when I received my free sample in the mail; it meant I didn't have to buy any this month because I do buy Pantene on a regular basis. It's my backup, fallback shampoo when all the extraordinary claims of other shampoos fail me. Pantene is there to pick me back up again, help me get over the dandruff that the other shampoos failed to get rid of and although it never really stopped my hair from shedding, it does make it look fuller and thicker than it is.
The shampoo that I received in the mail and am using now is thePantene Full & Thick. It does make my hair fuller although I couldn't tell you the science behind it. If you're really interested in the science, read up on it on the Pantene website. I have tried most of the other types of Pantene shampoo also, and I've always been very happy with the results. They don't dry out my scalp, ergo no dandruff and unsightly flakes. Good thing too because I have a bad habit of touching my hair constantly and wearing black shirts. You know what I mean don't' you? Black just has a way of highlighting flakes like no other.
WIN!
If you're already a Pantene fan like I am or would just like to try it out, then this is your chance to win a year's supply of Pantene (ARV $47.88) and a $100 Visa gift card!
This contest will run from July 1st to August 1st and here's several ways you can win:
• Leave me a comment and tell me: If you could have any celebrity hair, whose would it be? (No duplicate comments, and you must answer this question or your other entries are void.)

Please leave me an comment for each additional entry you do:
• You may receive an additional entry by following me and mentioning this giveaway on Twitter and leaving a link to your tweet in the comments. Or simply tweet the following text:
RT @jmom Get Full & Thick Hair from Pantene plus $100! http://tinyurl.com/mu2ow8
• You may receive an additional entry by blogging about this contest and leaving a link in the comments.
• This giveaway is open to US residents, aged 18 and over
• Winners will be selected via random draw, and will notified by e-mail.
• You have 48 hours to get back to me, otherwise a new winner will be selected.
• Please see the official rules here: Official Rules
Check out the rest of the BlogHer reviews for 8 additional chances to win!