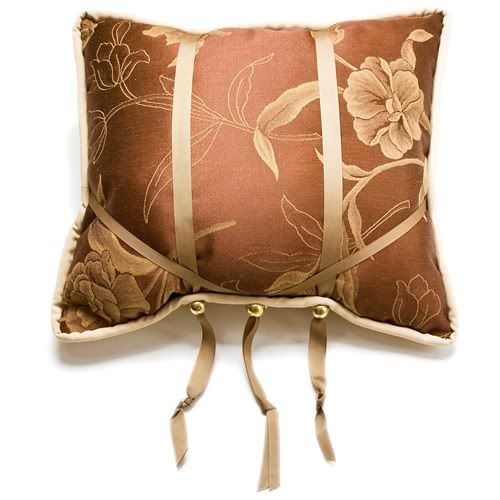 I recently found these book buddies while websurfing online and I thought they would be perfect to have instead of the cumbersome and hard tray that I am using now to put my laptop on while working at home. Most times, after a time with the laptop literally on top of my lap, I end up having a grid pattern on my thighs from the pattern at the bottom of the laptop tray I use.
I've also been reading a lot lately, which partly explains the lag in my blogging schedule. It's just been too nice to stay in cooped up with the computer so I've been spending hours under the tree in our backyard, reading.
They (the book buddy) are rather attractive, don't you think? It's a little pricey for me though, they're about thirty bucks each. Good thing I have a daughter who's rather handy with the sewing machine. I think I'll have her make me one of these pillows. It would be a good summer project, for one.
That's one of our goals this summer; aside from all the activities designed to be fat burners, we're also trying to come up with sewing projects. We've already started making some canvas shopping bags, so I think these pillows will be another worthwhile project to take on.