Dollhouses are Timeless
Dollhouses are Timeless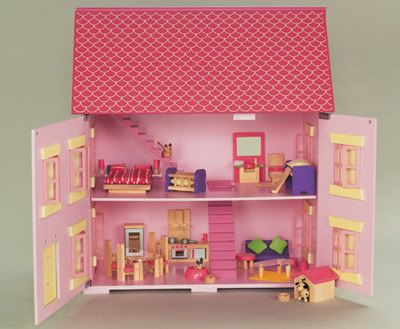 Even with the fancy, high tech games now available, the allure of playing with dolls and dollhouses hasn't been completely lost among little girls. My doll house was my favorite toy when I was a little girl and when my girls came along, they couldn't tire of playing with their Barbies and Barbie's mansion either. I can't imagine any little girls even in this day and age who wouldn't enjoy getting their very own doll house for Christmas.
Unique dollhouses and furniture can be found at Ryan's Room at Small World Toys. If you have little kids on your shopping list and would like to get them one of a kind toys that make them think and use their imagination, then make sure you browse through Small World Toys.
Use coupon code: SALE142 and get $20 off your order. If you spend more than $100, shipping is free.