Busy weekend
Busy weekend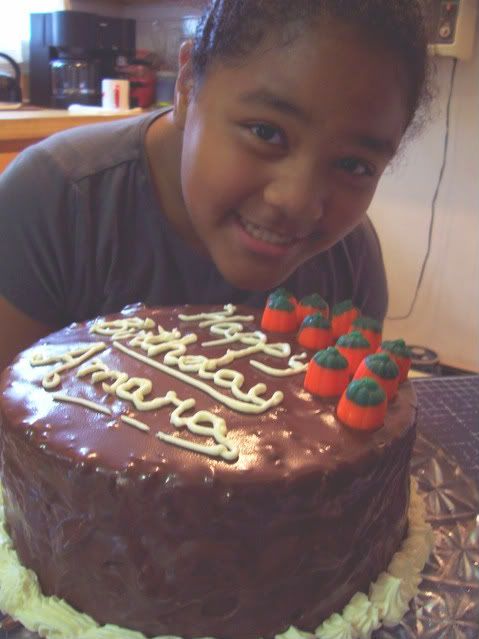 Whew! It's been a busy last couple of weeks at our house starting with The Clone's birthday. She turned 11 and already showing maturity. Well, almost 🙂 I was really waiting for her to say she wants to go to Build a Bear for her birthday treat, but guess where we went instead? We had dinner at The Cheesecake Factory then for dessert, we went to Barnes & Noble for books. Well, we had cake waiting for us at home, so not cheesecake for us at the Cheesecake Factory that night.
I was really proud of her. She bought three books and she was a happy camper.
When we got home, we had a birthday cake waiting for her. They weren't here when I made the filbert gateau so I decided to make that for her again. Of course they wanted the lights off when we lit the candles. But then they kept turning the lights on and off because they wanted to take multiple pictures of her blowing the candle, then of them all with the candles. I don't what's with kids and candles, but they do get along well together, especially at our house. LOL! It's a good thing we don't have any fancy lighting fixtures in the kitchen for them to mess with.