I won another contest!
I won another contest!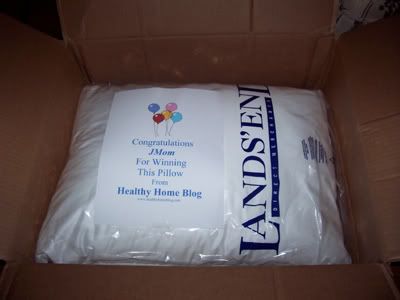 I entered a contest on the Healthy Home Blog not too long ago, and guess what, I won!
I've been away for the past week, visiting family in L.A., and didn't get a chance to thank Charla for the awesome prize. The prize is a Land's End Allergy Free Pillow, that I probably wouldn't buy for myself but wouldn't mind having for free 🙂
I've entered a few of these online contests and I've actually won! My luck has never been this good, so I must be doing something right.